15 Last Minute Classy Father's Day Gifts | Father's Day Gift Guide
If your dad is anything like ours, he's notoriously hard to shop for! He has everything he needs and never vocalizes the things he wants. Luckily, we are here. Thinking of an original gift when Father's Day rolls around can be challenging so we have put together this list to help you find something classy that even the pickiest of dads can and will appreciate.
Instead of opting for the standard tacky tie, underpriced bottle of whiskey or a dress shirt that he will almost certainly find too feminine, check out this list of 15 Last-Minute Father's Day Gifts.
__________________________________________________________________________
FATHER'S DAY GIFT GUIDE FOR CLASSY FATHERS
These 15 Father's Day gifts are perfect for every father! These products are unique, trendy and most importantly useful.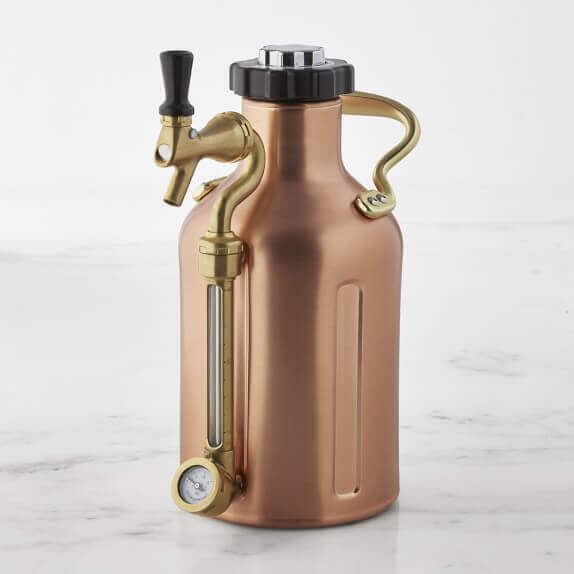 The Williams Sonoma Pressurized Craft Beer Growler is perfect for dads that love to camp, picnic and tailgate. This stainless-steel growler holds up to four pints of beer and guarantees a cold brew all day long.
What is a growler exactly? It's like a mini-keg — complete with a tap and pressurized gauge. You can get one in copper or black chrome.
Dad will enjoy smooth pours until the very last drop is gone — no foam or flat taste. The carbonation lasts up to two weeks! He can fill it with any beer — lager, ale, IPA or whatever he prefers.
If you have fallen in love with our Foreverity trendy T-shirts, then you'll ADORE our new 'Dad' Baseball T-Shirt.
This simple tee is made of an unbelievably soft and stretchy, cotton blend material.  T-shirt features a standard scoop neckline, short sleeves and is the perfect go-to piece for layering under practically anything. So comfortable your dad or husband will want to live in it!
This shirt fits like a well-loved favourite. Super soft cotton and an excellent quality print!
Take 20% off Foreverity Tee's today with code Fathers20.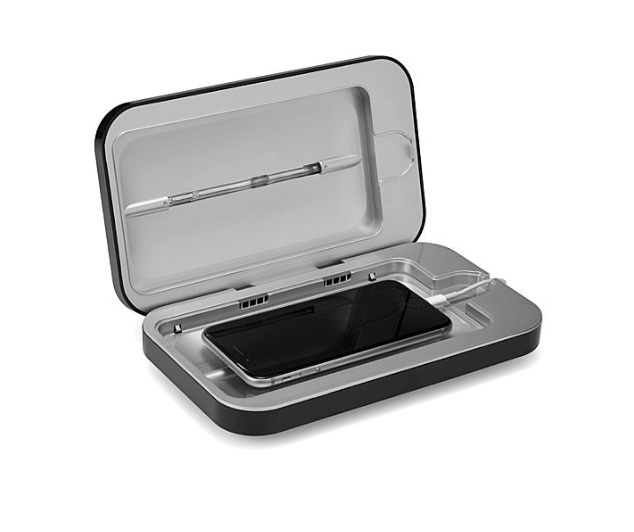 Believe it or not, a cell phone has 18 times more bacteria than a public restroom! The warm, electronic device is a breeding ground for bacteria — bacteria that touch your hands and face. Help dad keep his phone pristine with the PhoneSoap Smartphone Sanitizer.
With this sanitizer and charger, dad can give his phone a spa day and charge all at once. All he needs to do is set his cellphone inside, connect the charging cord, close the lid and let the ultra-violet lights go to work. That's right! The machine uses light to clean.
UV lights on the inside of the case produce short waves that destroy the nucleic acids and DNA in microorganisms.
If your dad loves to golf but hates taking a cart every time, get him a Jones carry bag. These bags are the best for players that like to walk the course but hate lugging around a heavy bag.
They're ergonomically built to balance his spine and preserve his posture. Using one could save his back from years of pain down the road.
Jones makes each bag with water-proof nylon and leather. The simple design won't make dad look like a hack, either.
Original Jones bags have three pockets for storage — enough room for balls, tees, gloves, a range finder, jacket and snacks. They're the best bags for golfers who enjoy trekking across the links.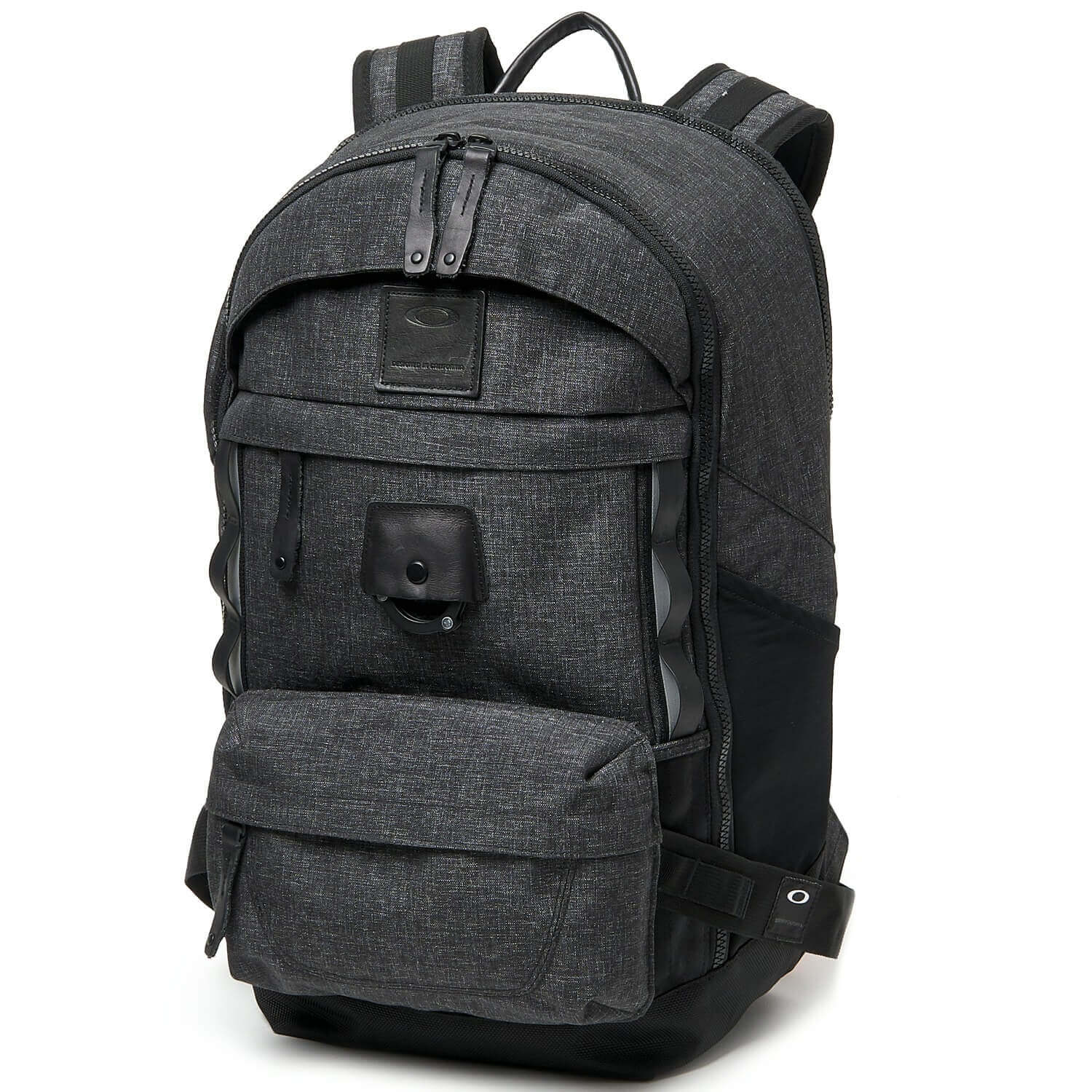 Image Source
Dads want to look cool. So if your dad's still using a bright blue or orange backpack from the 80s, it's time to give him an upgrade. The Oakley Voyage 30L has a sleek design and plenty of storage. It even comes with two extra removable bags — one cross body satchel and one small toiletry pouch.
This backpack is perfect for weekend getaways, hikes or day trips. The cushioned, ventilated back panel will keep him comfy and cool.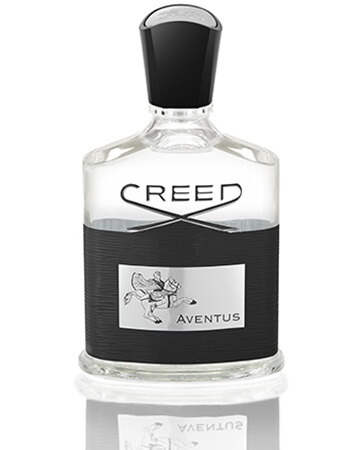 Online reviewers have been buzzing about this fruity, rich cologne, despite it's stiff price tag. 
Described as a classic scent with a punch, Creed's Aventus comes in a clear glass bottle. When your dad first applies it, he'll smell hints of bergamot, blackcurrant leaves, apple and pineapple — perfect for summer. Toward the middle of the day he'll notice lighter, floral scents like pink berries, patchouli, birch and jasmine. Creed's endnotes are rich scents like vanilla, musk, oakmoss and ambergris.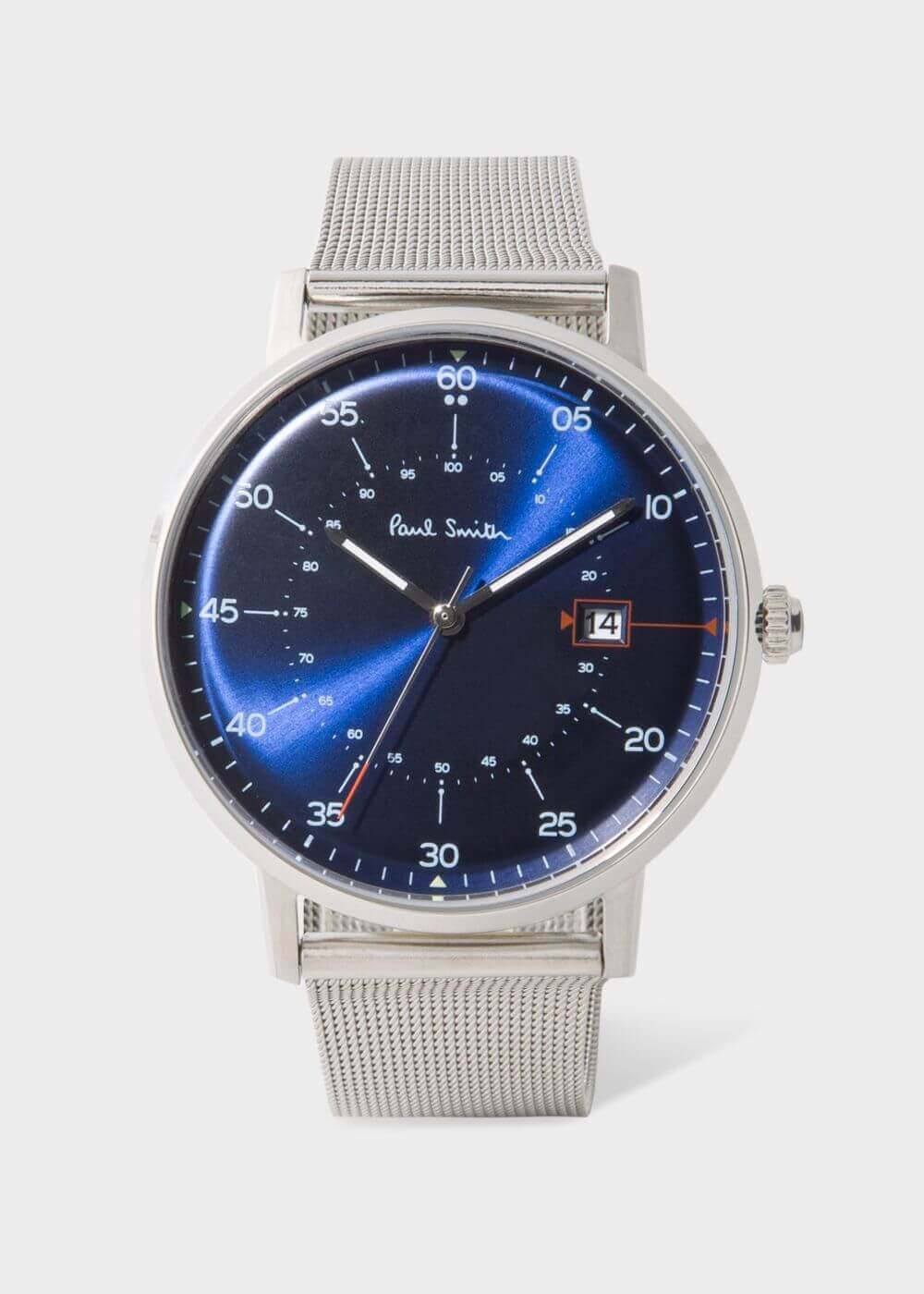 Image Source
Want to get your dad a luxury watch that won't look outlandish? Get the Paul Smith Navy and Silver Gauge Watch. Made with a silver mesh band and a blue enamel face, this wash will make dad look dashing, not flashy.
The crystal dome cover is scratch resistant and adds dimension. The white and stainless steel minute hand, hour hand and numbers make telling time a breeze.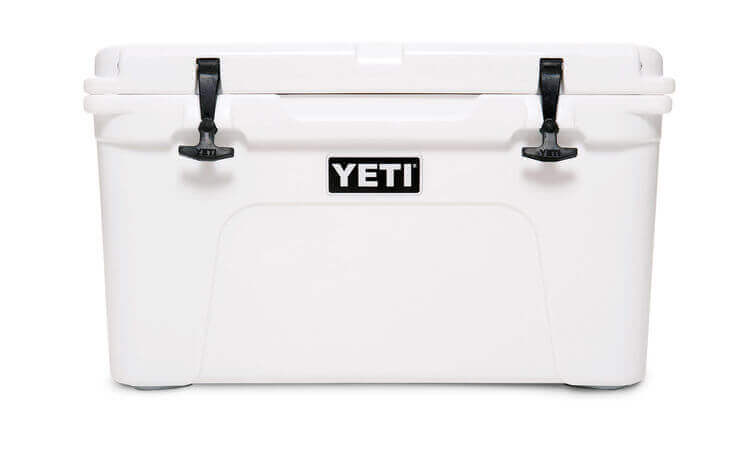 Looking for the ultimate gift for your adventurous dad? Get the Yeti Tundra 45 Cooler. This beast is virtually indestructible and guaranteed to keep food and beverages cold in scorching heat.
It holds 28 cans of beer and 34 pounds of ice, so storage isn't a problem. The extra-thick walls and permafrost installation ensure freshly kept food for weeks on end.
The Vortex draining system lets water out without allowing heat inside. Believe it or not, if you put ice in the Yeti Tundra 45 at the beginning of the week, it will still be there at the end.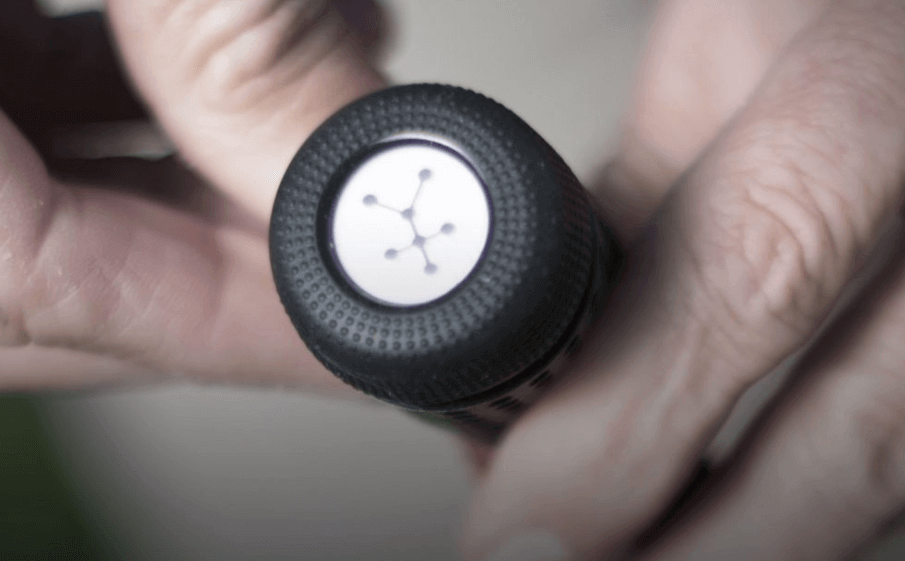 After dads retire from football, basketball, baseball and hockey, they turn to golf. But you know what they say: once an athlete always an athlete — you can't turn off that competitive mindset.
If your dad is serious about improving his handicap, get him the Blast Motion Golf Sensor and Mobile App. It's the most straightforward golf improvement device on the market because it focuses on one aspect of the swing — tempo.
Whether your dad needs to improve his long game, short game or putting, he can do it with Blast. The sensor tracks the timing of the backswing and follow-through and compares it to the tour pros.
Once he gets his numbers, all it takes is a little practice to get the timing right.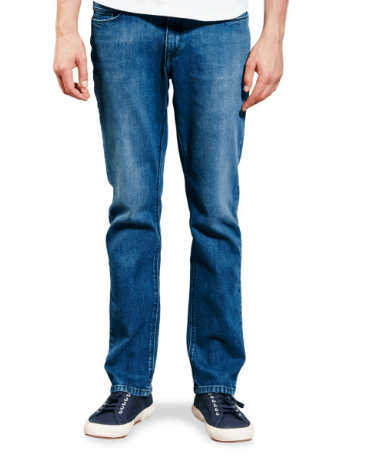 If your father still hasn't swapped out his dad jeans for more a modern style, get him Mott and Bow's Straight Warren Jeans.
Unlike most jeans, these are soft, stretchy and comfortable. They're mid-rise so Dad won't have to worry about the "pants on the ground" look. They're straight from the hip to thigh and knee to ankle but taper in above the knee to provide shape.
Mott and Bow make each medium blue pair with 98% cotton and 2% elastane. They're pre-washed, sanded and bleached at the seams to look broken in — you won't have to worry about the color bleeding when you wash them.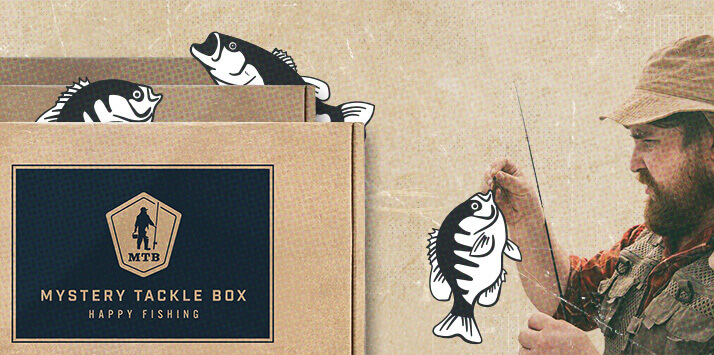 Save dad a few trips to the fishing tackle store by giving him a subscription to the Mystery Tackle Box.
The Mystery Tackle Box is a monthly subscription box with everything your dad needs to stock up for his next fishing trip — baits, lures, tackle, you name it.
Whether your dad enjoys bass, walleye, panfish, inshore, saltwater, catfish, trout or ice fishing, he can get everything he needs delivered to his doorstep.
There are three levels of subscriptions you can purchase: Regular, Pro and Elite. The Regular box sells for $16.99 per month and contains $25 worth of products. The Pro box is $26.99 and includes $40 of product, and the Elite box is $39.99 for $60 of merchandise.

Does your dad love to barbecue? The Williams Sonoma Himalayan Pink Salt Plate with Basting Well will add flavor to anything he grills up or serves chilled.
To grill with it, heat the block at 300-400 degrees for 30-60 minutes, place the food on it and grill. To use it for cold delicacies, chill in the refrigerator and set cheese, meat, fruit or sushi on top.
This salt plate is naturally antimicrobial and easy to clean. Just make sure it's completely dry before using it on the grill and hand wash it with a mildly abrasive brush afterward.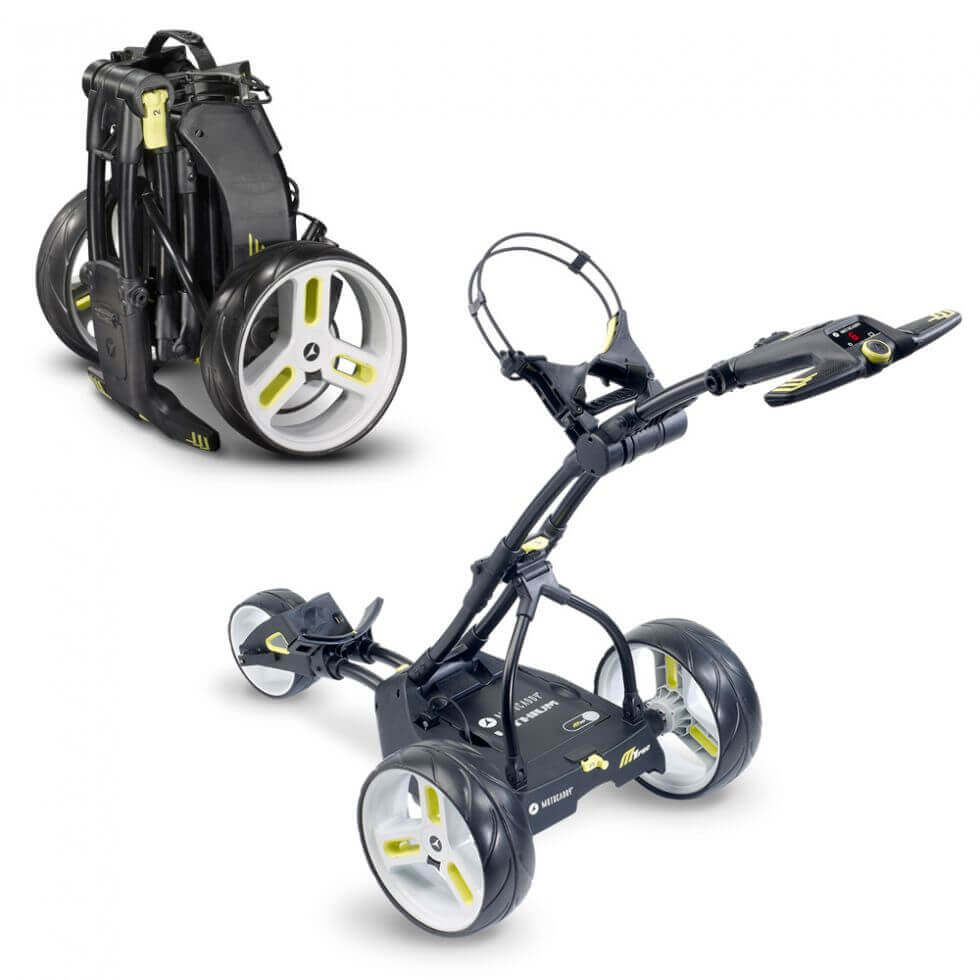 The Motocaddy M1 Pro Electric Trolley is another great gift for any golfing dad. It's an electronic push cart that rolls your clubs from hole to hole without any physical effort.
Manual push carts are hard to use on hilly courses and strain the shoulders and back. This electronic cart climbs hills with ease — all your dad has to do is press a button.
The M1 folds into a compact cube, making it easy to store and travel with. It's outfitted with an adjustable distance control of up to 45 meters, a USB charging port, adjustable handle and nine speed settings.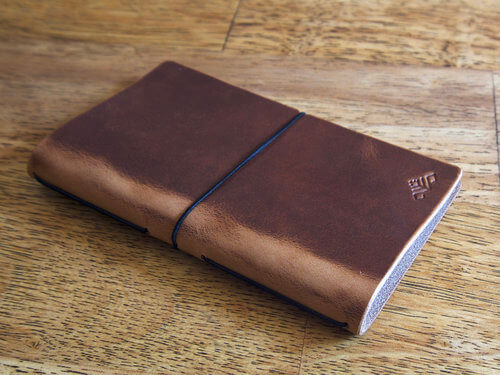 The Inkleaf Slim Leather Volant Notebook Cover is the perfect gift for any working dad on-the-go.
Paper notebooks get beaten up and fall apart when you shove them in and out of a backpack or briefcase. If your dad keeps a journal, get him this protective leather cover.
Inkleaf makes each cover with a single piece of full-grain Horween leather. It's smooth to the touch and comes in a dark mahogany color. The one featured above is made with a center cord to keep a small thread-bound notebook in place. The dimensions are 4 3/8 inches by 2 3/4 inches.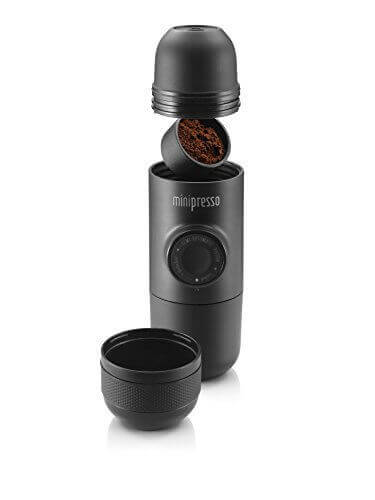 If your dad loves caffeine but refuses to pay for espresso shots at coffee shops, get him the compact, lightweight MiniPresso GR Espresso Maker. It makes tasty, strong espresso in minutes using any coffee.
Each machine comes with a twistable espresso cup and coffee scoop. To make a shot, measure a scoop of coffee and pour it into the detachable cup. Compress the espresso into the cup with the bottom of the scoop and twist the cup onto the machine. Next, add hot water to the top filter and press the button several times until no more espresso dispenses.
And voila! Dad has a shot of espresso to fuel him for the day.
So there you have it: 15 classy Father's Day gifts for your fashionable dad. Say no to the regurgitated ideas and wow him with one of these items this year!
What other unforgettable Father's Day gift ideas do you have for the dapper dads out there? We'd love to hear in the comments below!